Service Opportunity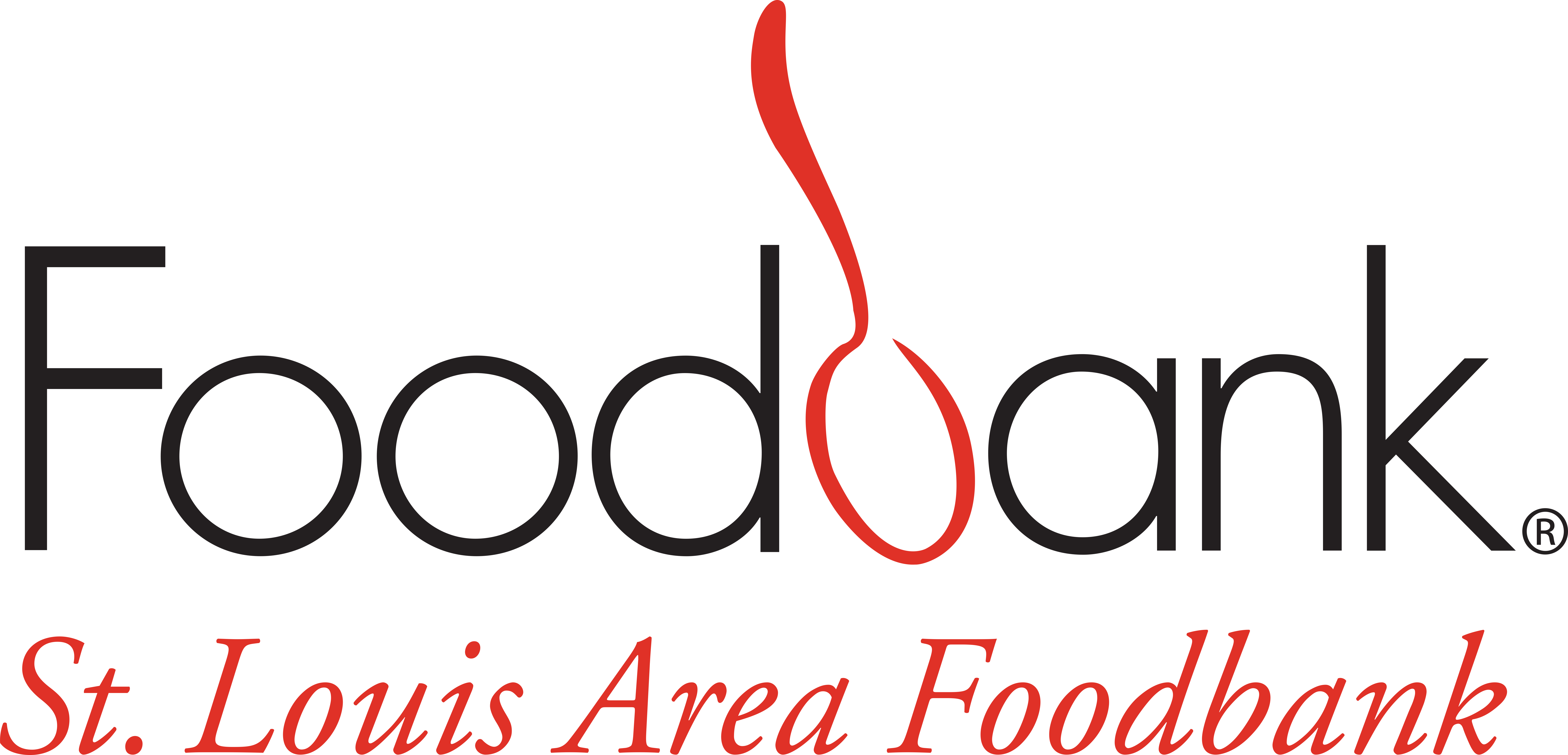 Friday, Feb 24
Highlights from the event: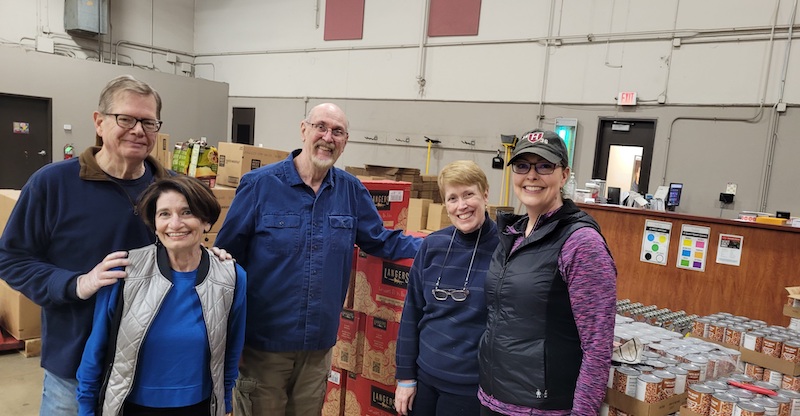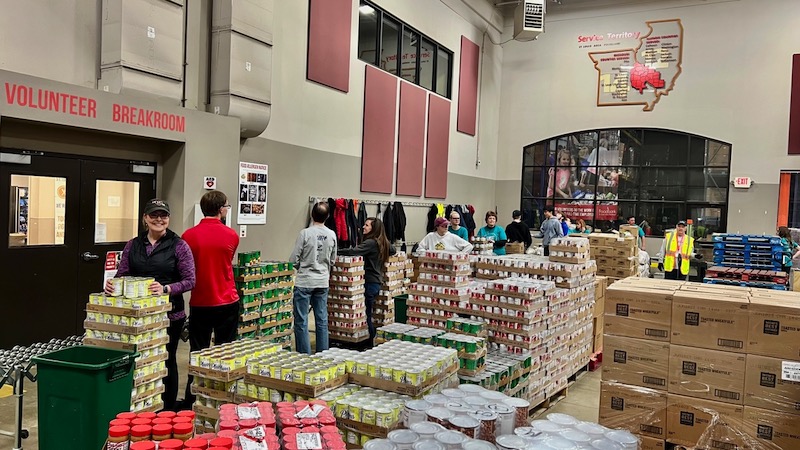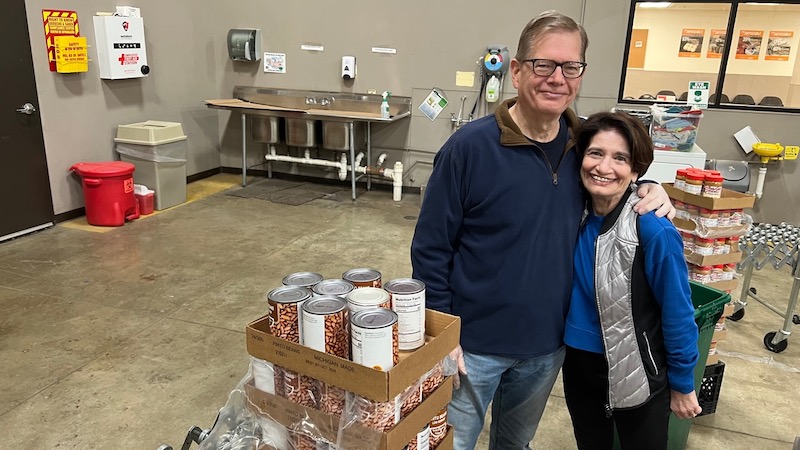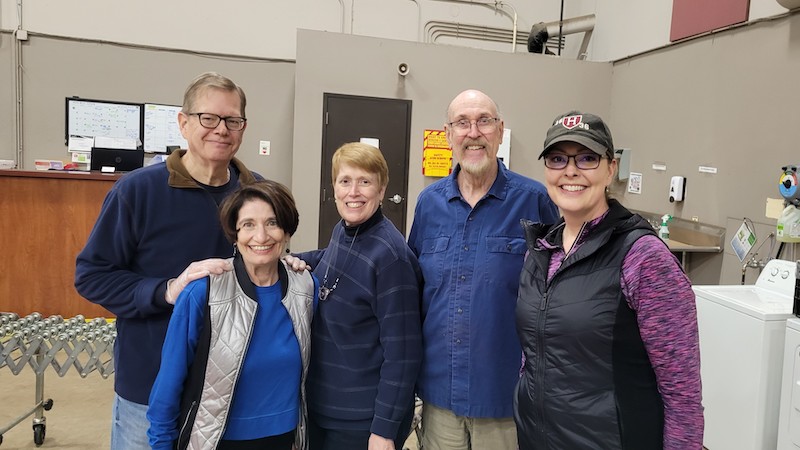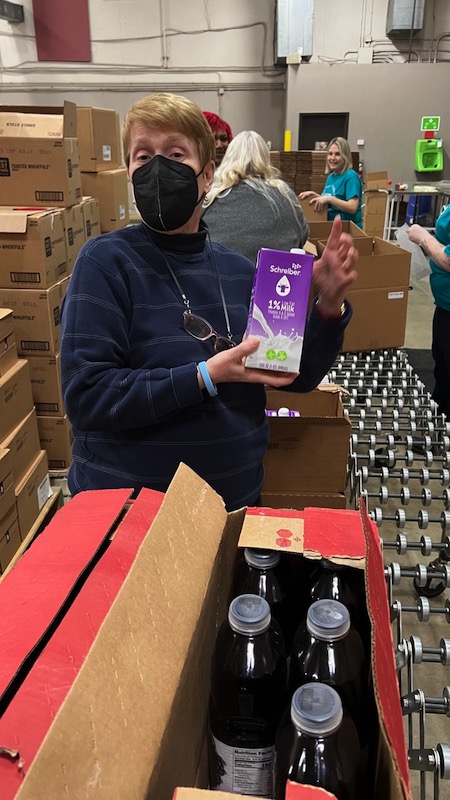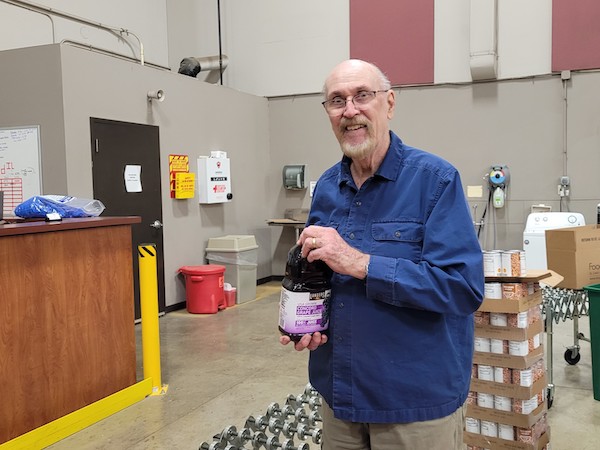 Sign up by February 10 to help at the St. Louis Area Foodbank
WHAT: Repackaging and Sorting Food at the St. Louis Area Foodbank Repackaging Center
This is an indoor event. Volunteers work in our Volunteer Center sorting and packing food for distribution into our community. This can include building food boxes for senior citizens, sorting food drive donations, packaging produce into individual family size portions, etc. Please note that volunteers will be on their feet for the majority of their shift. Some volunteers may be asked to lift and/or move boxes of food weighing up to 50 lbs. We look forward to seeing you. Thank you!
Please wear closed toe shoes and dress comfortably.
WHEN: February 24, 2023 3:00 pm – 5:00 pm (2 hours)
WHERE: St. Louis Area Foodbank, 70 Corporate Woods Dr., Bridgeton, MO 63044
HOW TO REGISTER: Please follow these TWO IMPORTANT STEPS
Please visit the St. Louis Area Foodbank VolunteerHub to create an account. You will see "Create Account" at the top right of your screen.


Once you have created your account, please then go to your company specific landing page, http://vhub.at/STLHarvardClub, to sign up for your event and agree to our volunteer waiver. You will need to log in (using the username and password you created in step 1), then scroll down and you will see "Sign Up" at the lower right side of your screen.
PLEASE NOTE: It is important that all team members complete this process at least 14 business days prior to the event you have reserved. This helps us ensure we have an adequate number of volunteers for the day's work AND speeds the check in process. Unregistered volunteers may only be allowed to participate if space allows.
When you arrive, you will be asked to sign in for your shift. It's THAT easy!!
CURRENT MASK GUIDELINES: The Foodbank remains MASK OPTIONAL. We respectfully ask that anyone experiencing a fever, cough, shortness of breath, or that has been exposed to someone who recently tested positive for COVID-19, Influenza A or RSV to refrain from entering our facility.
CAN'T VOLUNTEER BUT STILL WANT TO HELP? You, too, can participate by making a financial contribution here!