Harvard President Larry Bacow to visit St Louis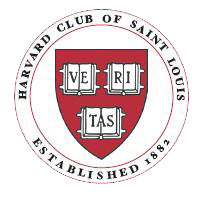 Photo highlights from the event are below. Thank you to everyone who attended to help us celebrate 140 years!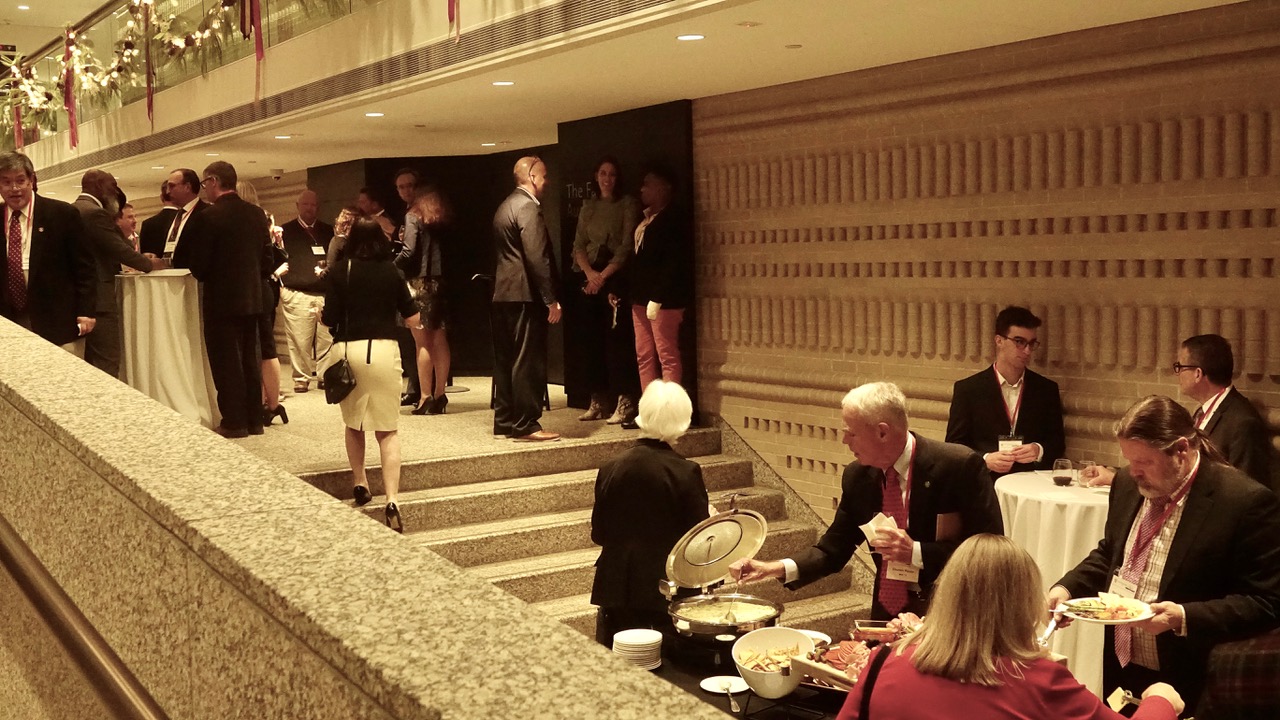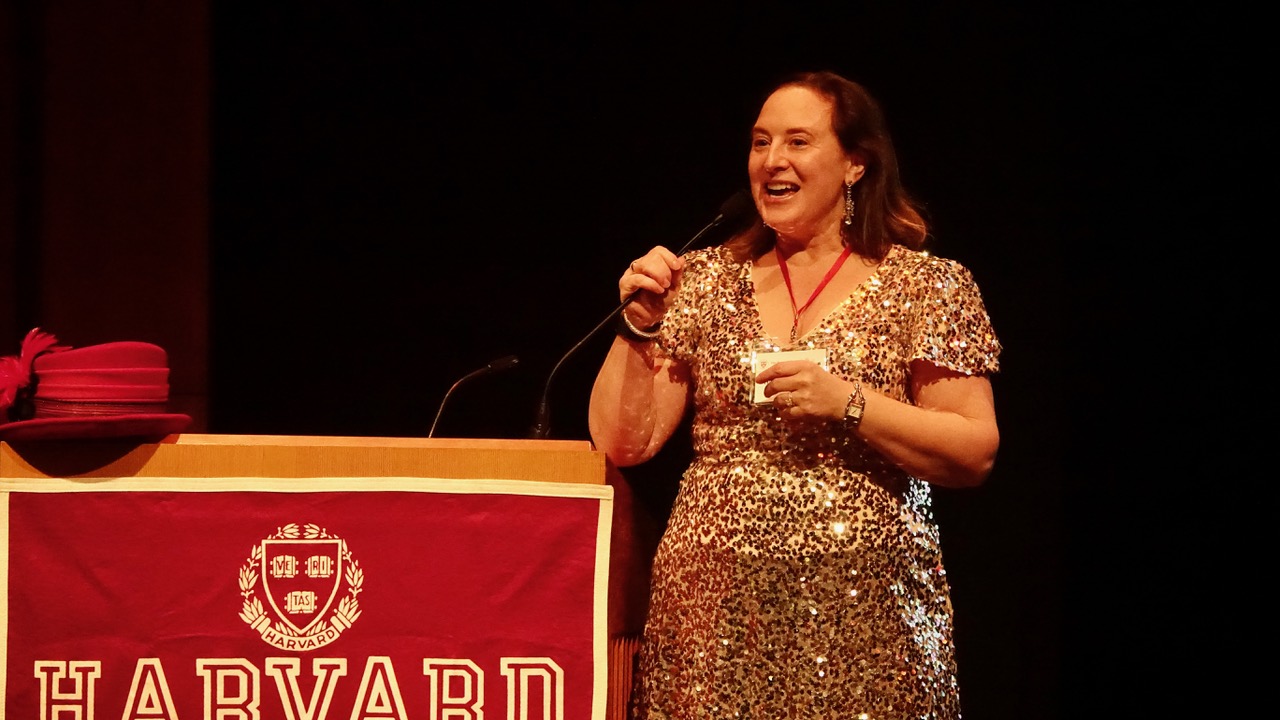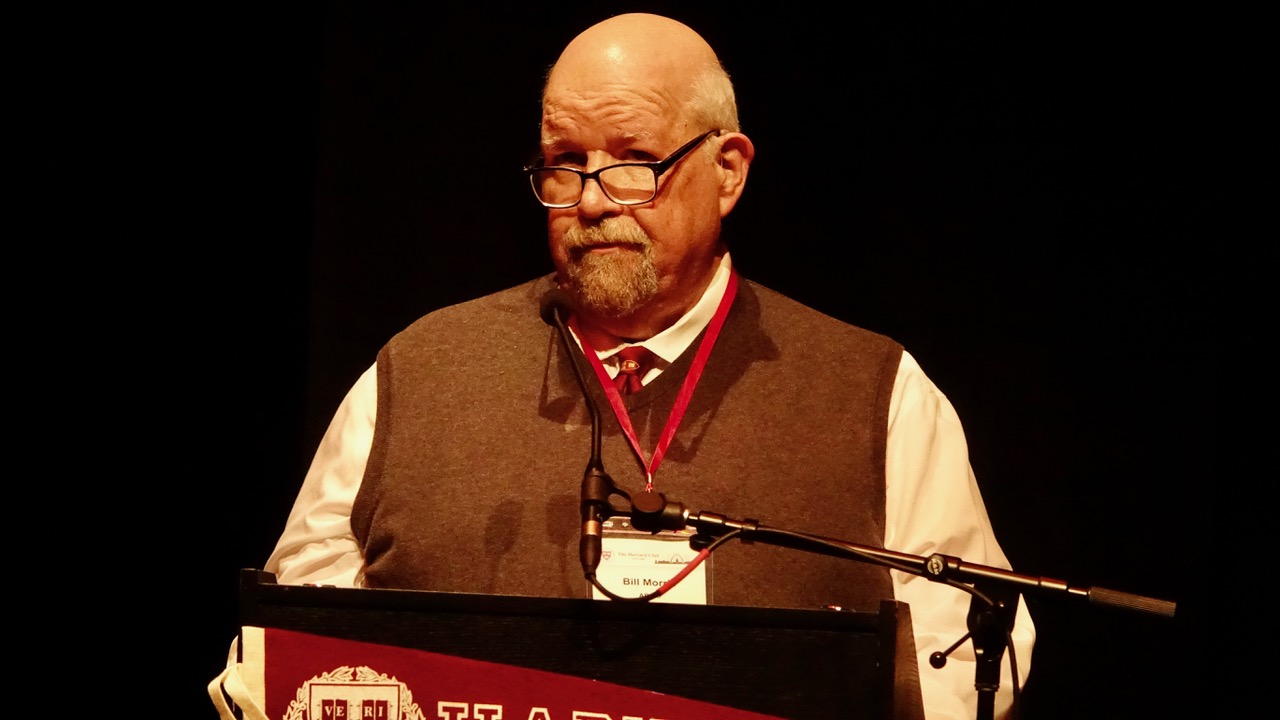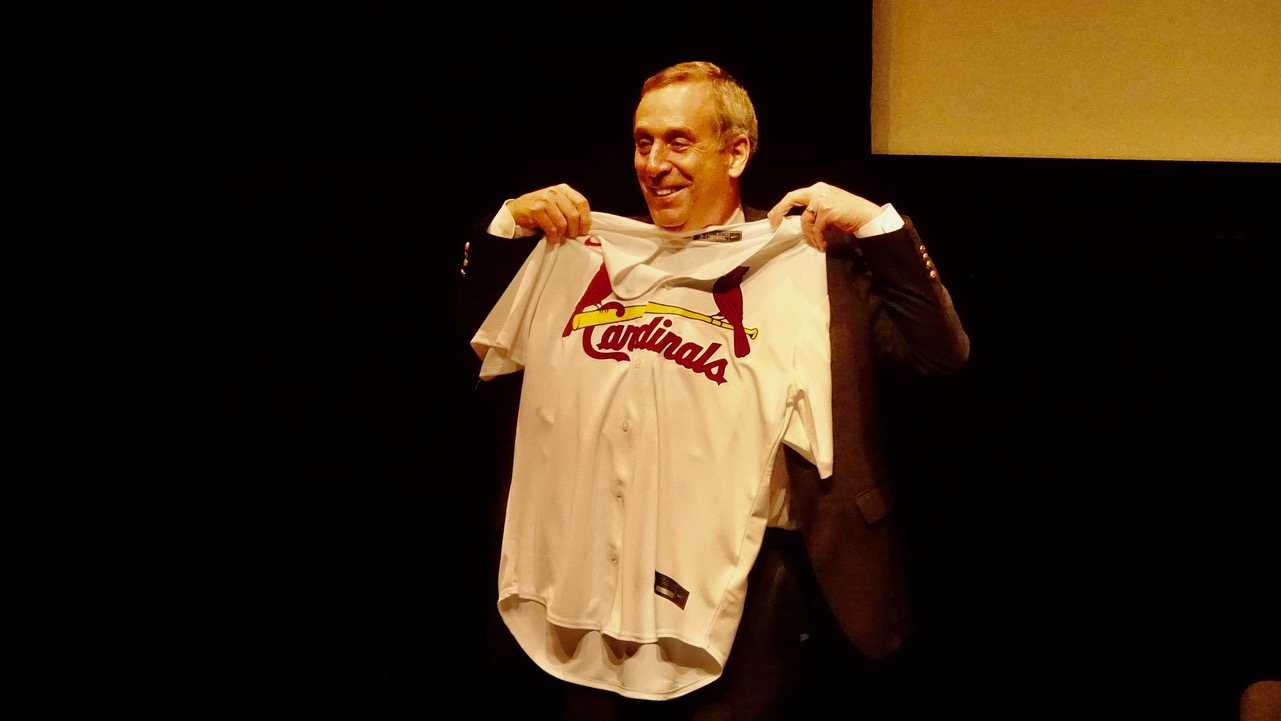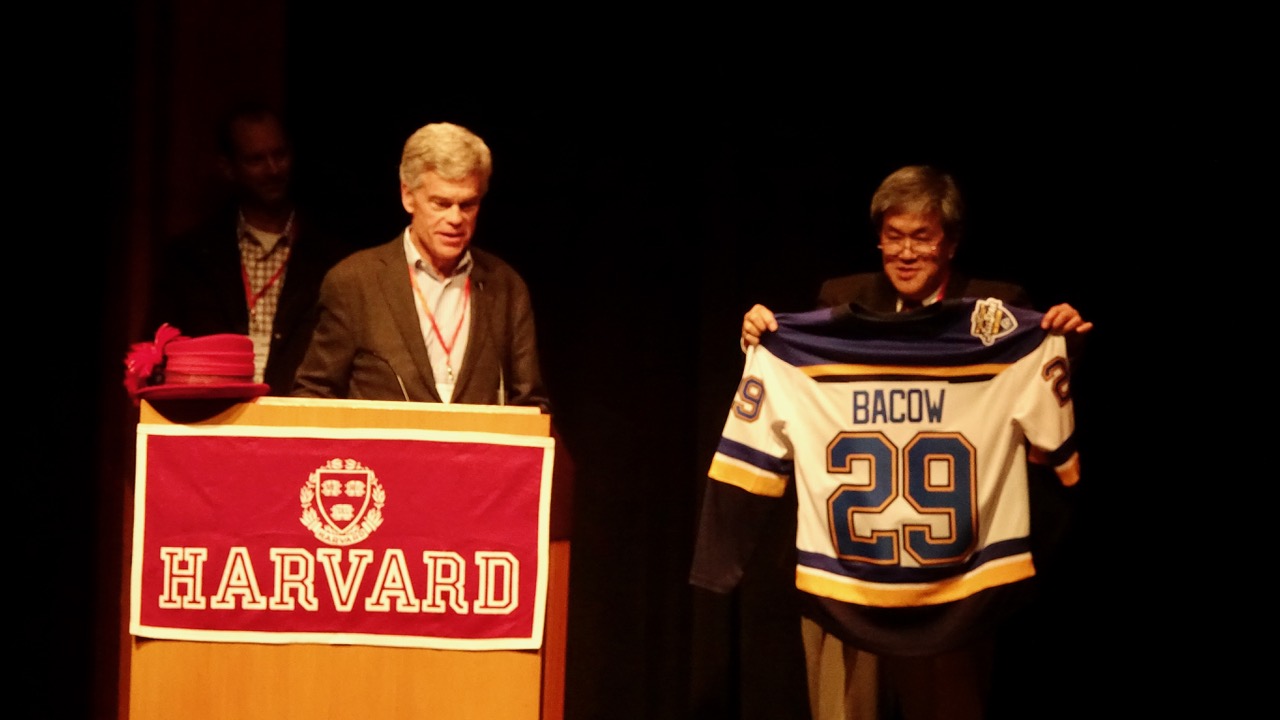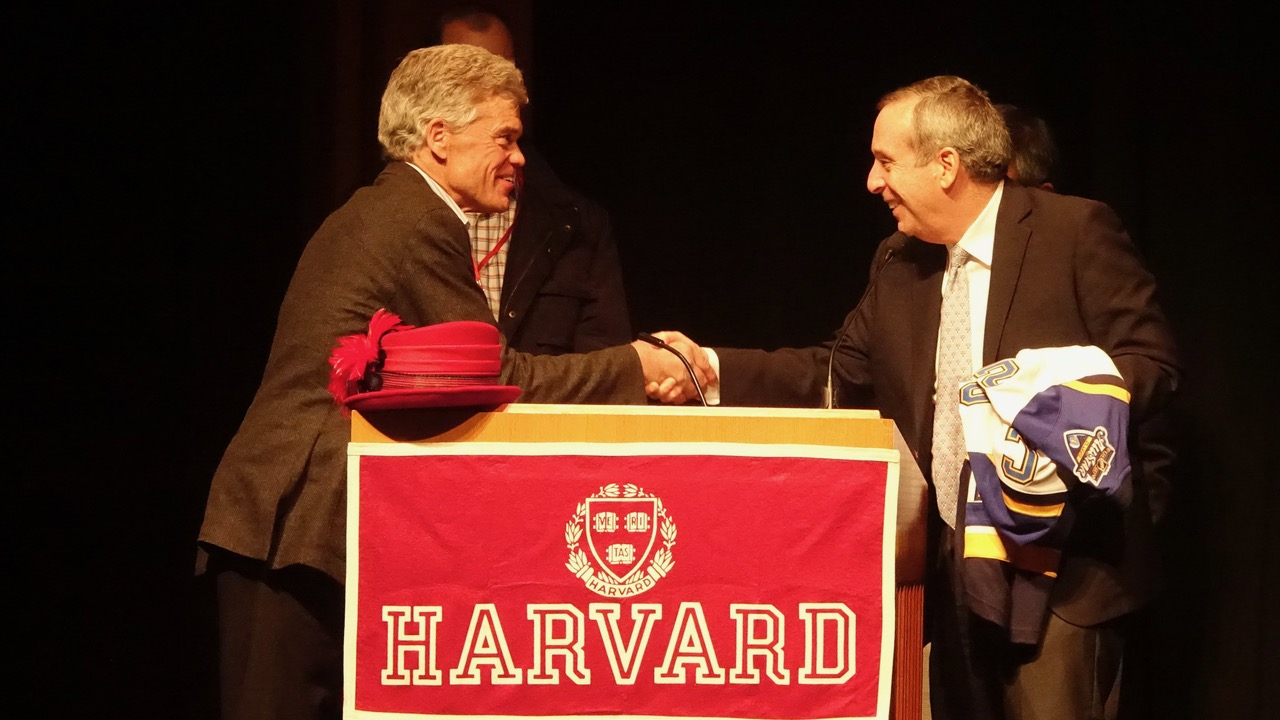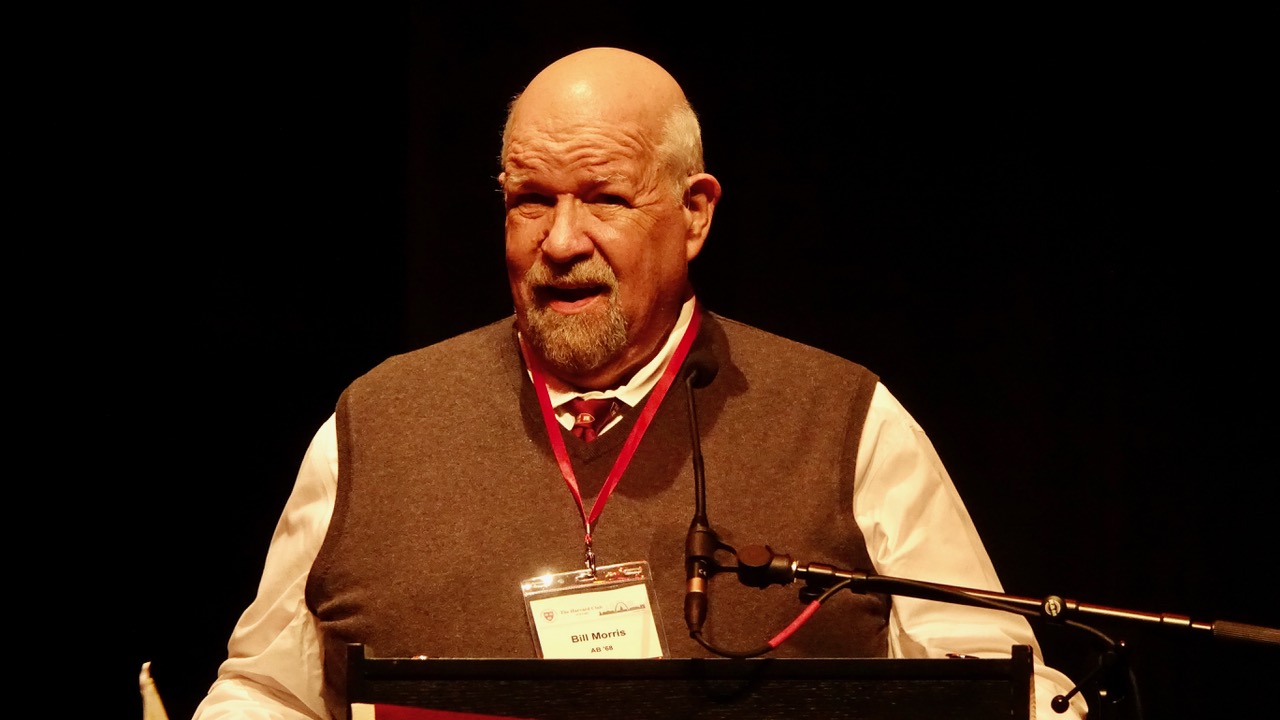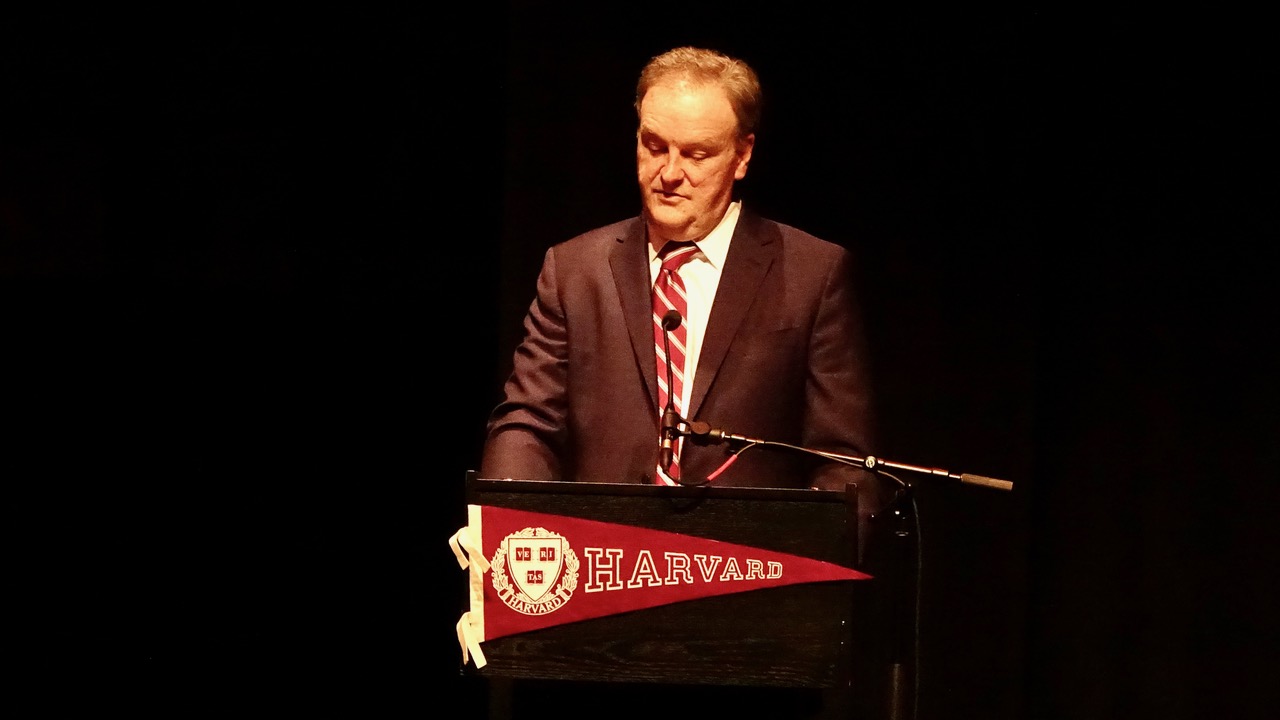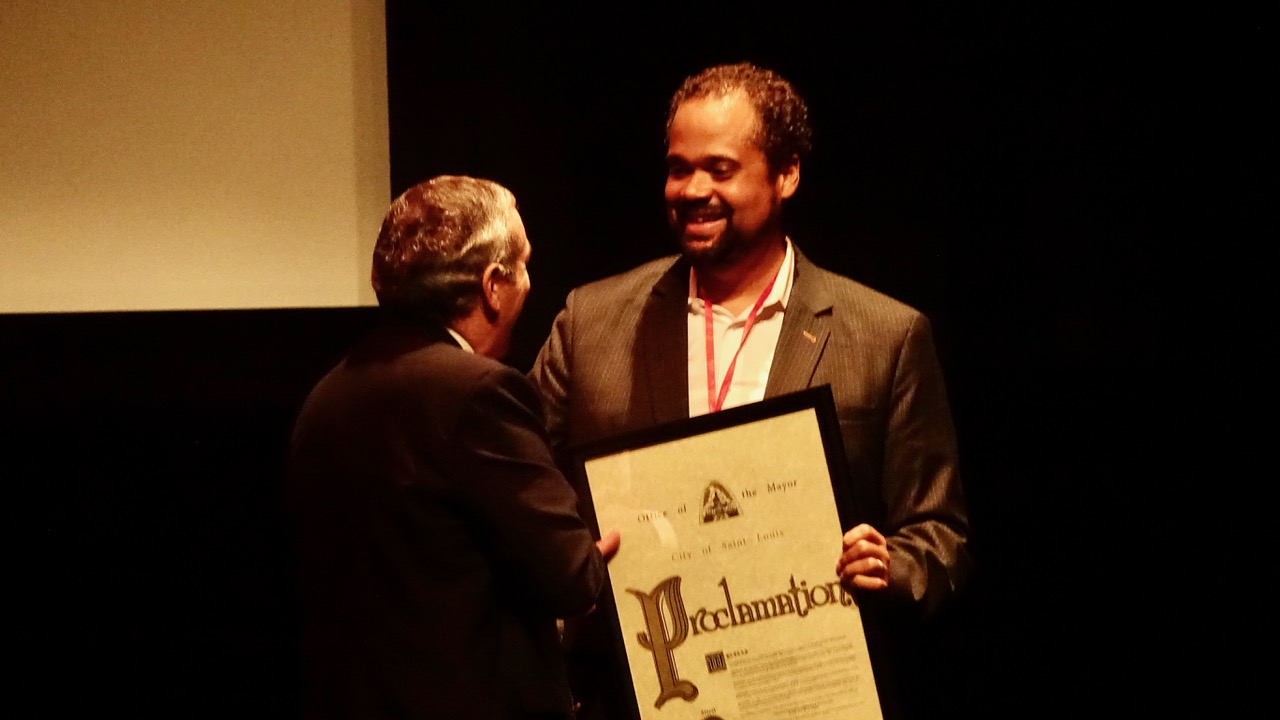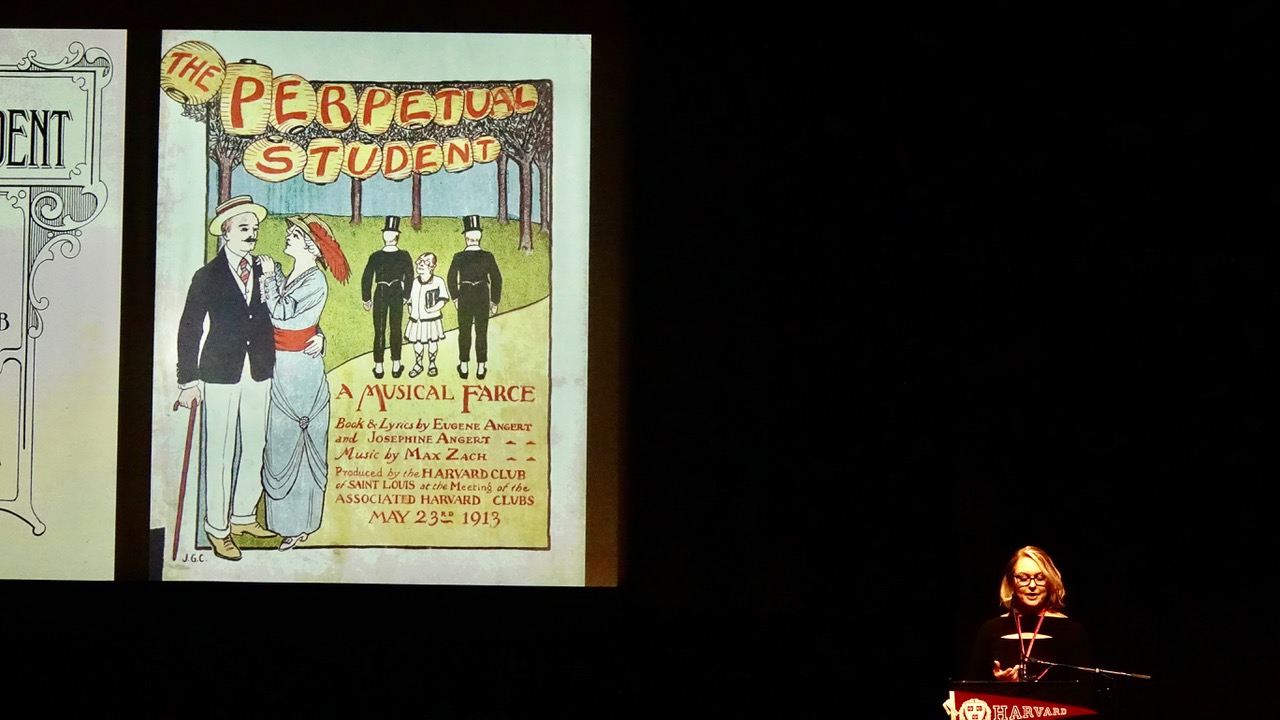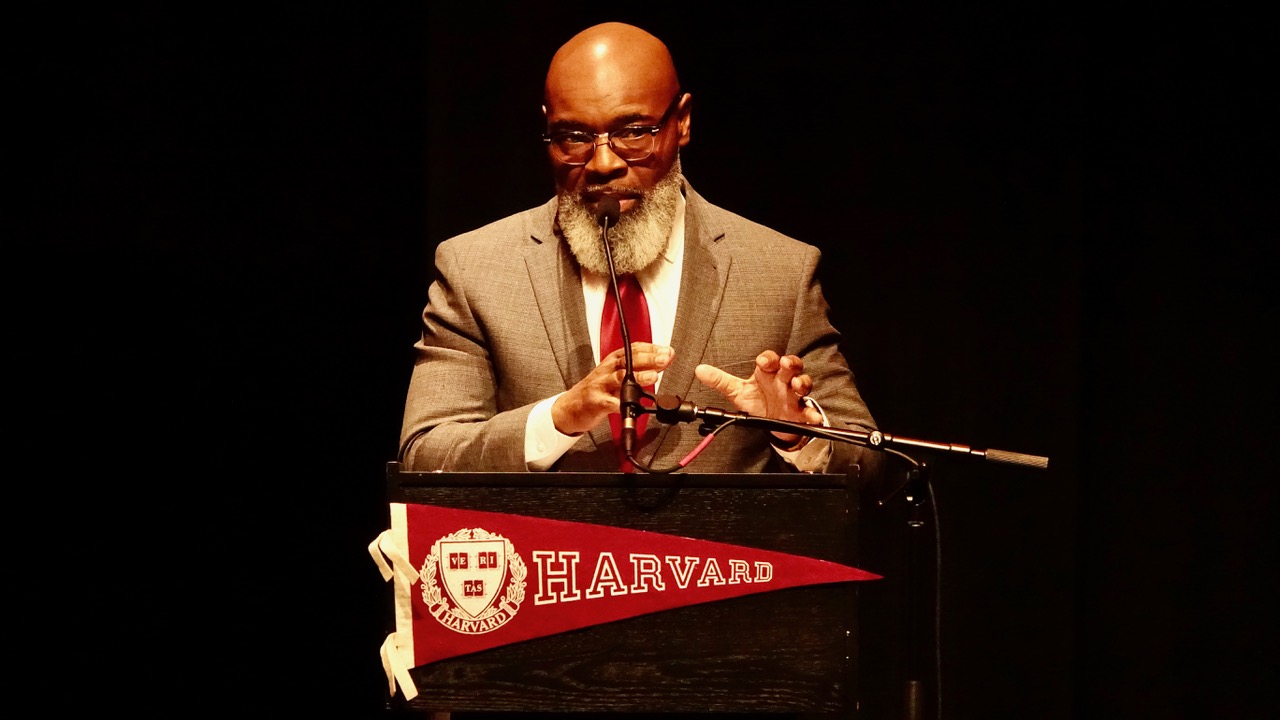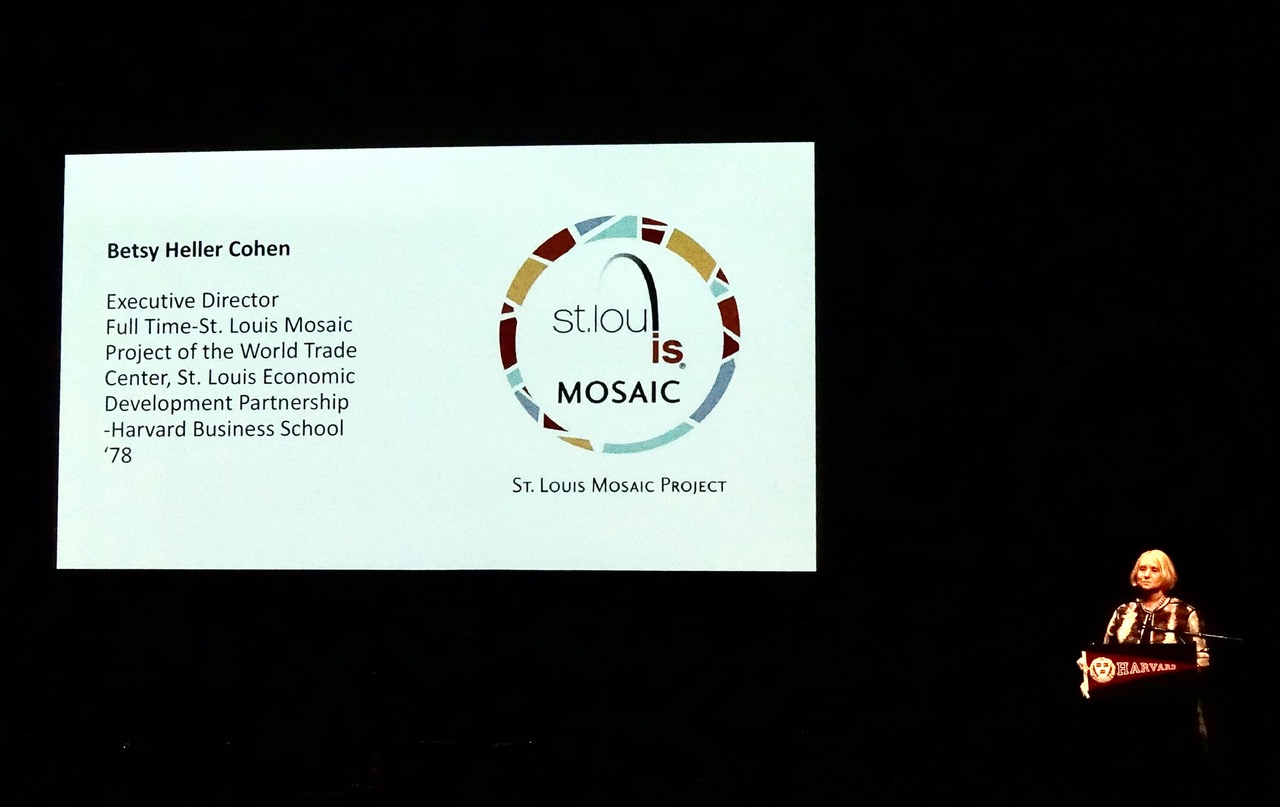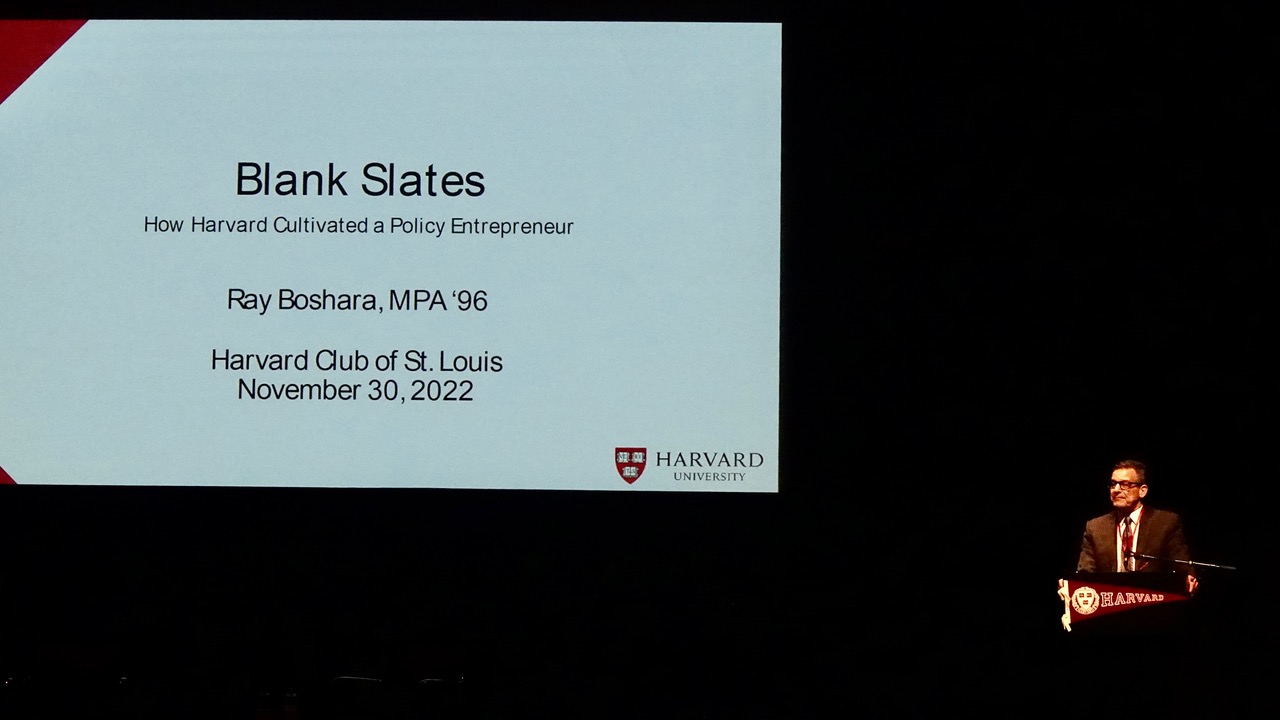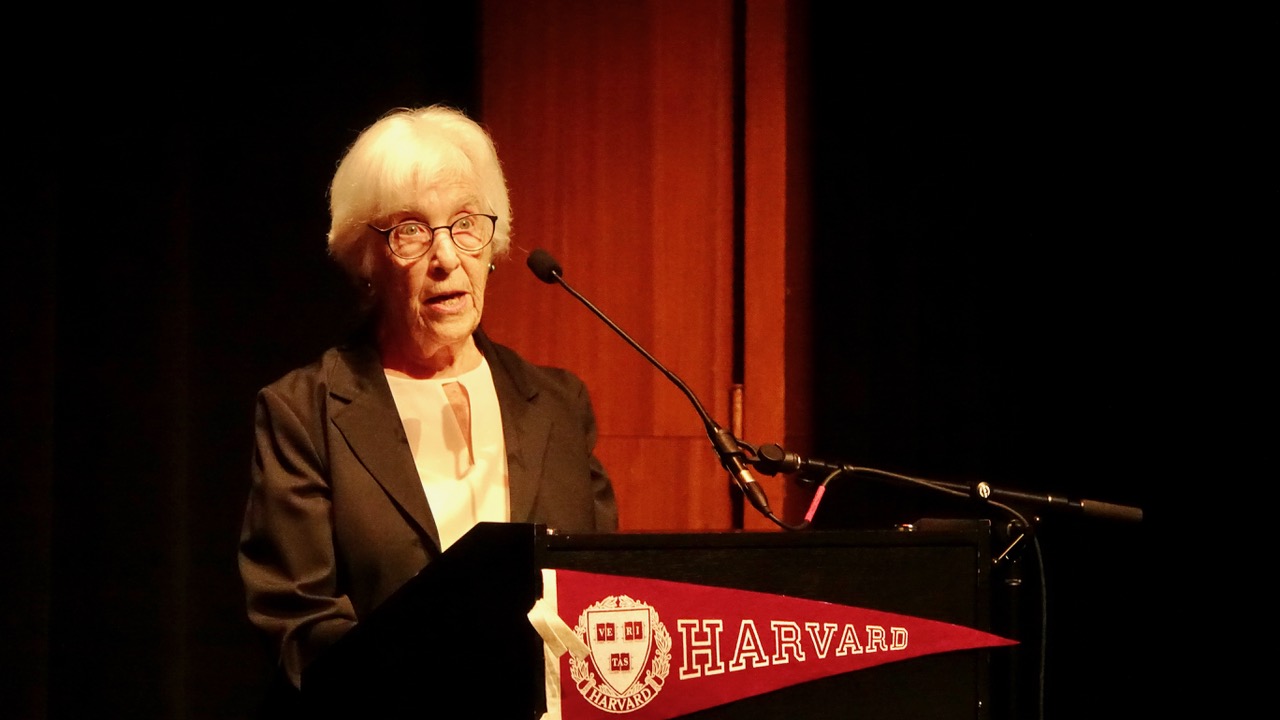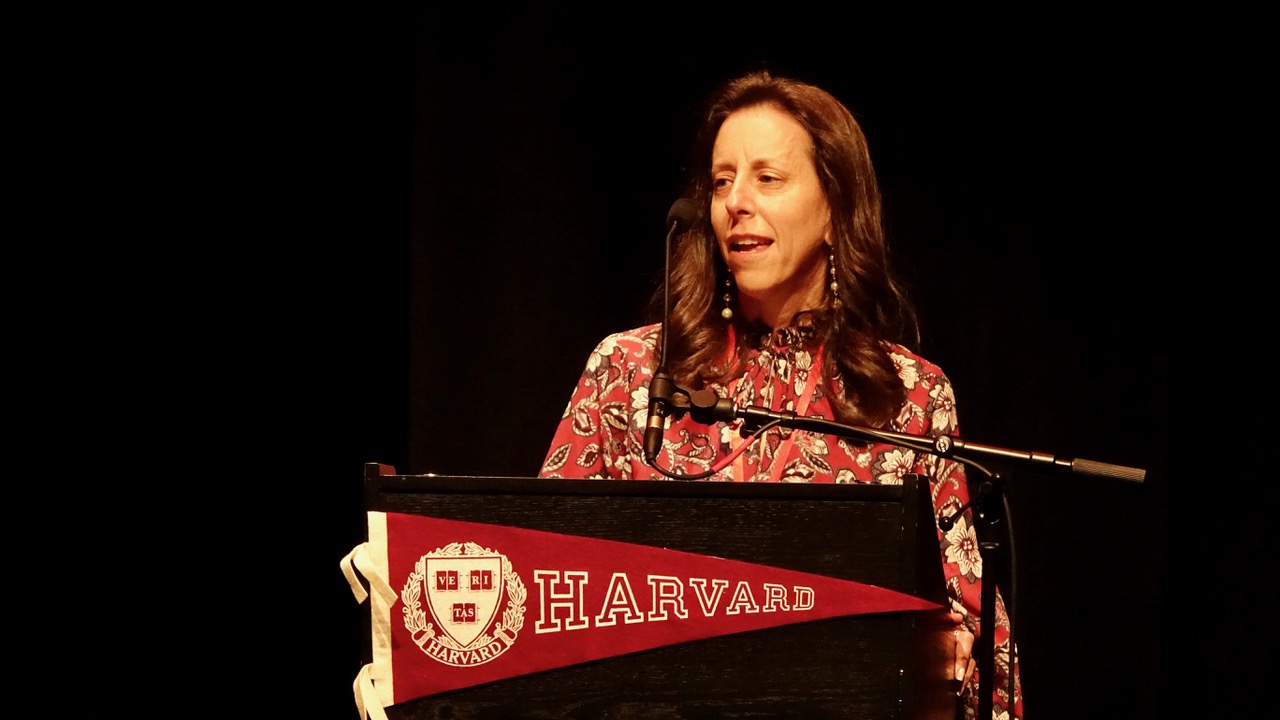 Please join us Wednesday, November 30, 2022 for a visit from Harvard University President Lawrence S. Bacow JD '76, MPP '76, PhD '78! President Bacow will join our Club as The Harvard Club of St. Louis celebrates 140 years and its commitment to service to the St. Louis community.
Wednesday, November 30, starting at 6PM in the St Louis Art Museum, Farrell Hall we welcome guests to join us for drinks and appetizers followed by a delightful program featuring music from the 1913 Perpetual Student (a musical farce about Harvard life – composed to welcome Harvard President Lowell when he visited St. Louis over a century ago), some historical highlights on the club and a focus on the Harvard Club of St Louis' 140 year commitment to community and education. We have some amazing speakers (bios below) and an evening of fellowship and fun planned, so please join us!
Lawrence S. Bacow JD '76, MPP '76, PHD '78
29th President of Harvard University
One of higher education's most widely experienced leaders, President Bacow is committed to encouraging civic engagement, supporting scholarship and research, and expanding opportunity for all. From 2001 to 2011, he was president of Tufts University, where he fostered collaboration and advanced the university's commitment to excellence in teaching, research, and public service. Prior to Tufts, he spent 24 years on the faculty of the Massachusetts Institute of Technology (MIT), where he held the Lee and Geraldine Martin Professorship of Environmental Studies and served as Chair of the Faculty (1995–97) and Chancellor (1998–2001).
An expert on non-adjudicatory approaches to the resolution of environmental disputes, President Bacow received an SB in economics from MIT and three graduate degrees from Harvard University: a JD from Harvard Law School, an MPP from the Harvard Kennedy School of Government, and a PhD in public policy. Prior to his election to the Harvard presidency in February 2018, he served as a member of the Harvard Corporation (2011–18), the Hauser Leader-in-Residence at the Kennedy School (2014–18), and a president-in-residence at the Harvard Graduate School of Education (2011–14).
President Bacow grew up in Pontiac, Michigan, where his parents settled after emigrating from Europe. In 1975, he married his wife, Adele Fleet Bacow, with whom he has raised two sons.

Dr. Joseph S. Davis "My Path from the Harvard Urban Superintendents' Program to Ferguson"
Dr. Joseph Davis is the Superintendent of the Ferguson-Florissant School District serving 10,000 students in Ferguson, Missouri and eight nearby municipalities. He has served as bus driver, teacher, assistant principal, principal, and Superintendent in North Carolina as well as Deputy Chief of Schools in Chicago.
A true equity warrior, he was drawn to Ferguson following the death of Michael Brown and has expanded opportunities and access for all students from preschool through graduation. Under his leadership, the district has opened STEAM middle and high schools and the Innovation High School based on the Big Picture model of learning through students' interests and internships.
The district has overhauled its student discipline code and developed a Student Expectation Code supported by a Restoration and Wellness Center that is transforming alternative education to a truly restorative model. During Dr. Davis' tenure, the Board of Education has adopted an Equity Resolution and approved the Ferguson-Florissant School District Anti-Racist Standards for Social Justice and Anti-Racist Schools.
Dr. Davis firmly believes that the key to more Black students pursuing careers in STEM fields such as medicine and engineering lies in calculus for all. He is actively and passionately building pathways to ensure that all students have access to AP Calculus in high school.
Dr. Joseph Davis, Master of Education 2000, Doctor of Education 2008, is a proud Harvard Alum and grateful for the opportunities his experience and education at Harvard have provided.
Ray Boshara: "How Harvard Cultivated a Policy Entrepreneur and a Passion for Organizing Money and People Around Ideas That Matter"
Ray Boshara is a Legislative Fellow with the Office of U.S. Senator Bob Casey. Until October 2022, he served over 11 years at the Federal Reserve Bank of St. Louis, where he was the founding director of a research center focused on wealth inequality. Before moving to St. Louis in 2009, Ray was Vice President of New America, a DC-based think-tank, and prior to that worked in the U.S. Congress, the United Nations in Rome, and Ernst & Whinney (now EY).
In fall 2021 Ray published The Future of Building Wealth in partnership with the Aspen Institute, and previously published The Next Progressive Era with Phillip Longman. He has written for the Washington Post, New York Times, St. Louis Post-Dispatch, and Atlantic Monthly, and has appeared on CBS Sunday Morning, NPR, Bloomberg, and CNN, among others. He has advised presidential candidates and every Administration since George W. Bush's, and has testified before the U.S. House and Senate several times.
Ray served on the board of Beyond Housing in St. Louis, and currently serves on the Peace and Justice Commission of the Archdiocese of St. Louis. Since 2007, he has served as a standing advisor on economic justice issues to the U.S. Conference of Catholic Bishops. Raised in Akron, Ohio, Ray is a first-gen graduate of The Ohio State University. He also holds masters degrees from Yale Divinity School and the John F. Kennedy School of Government at Harvard, where he was named a Littauer Fellow for outstanding academic achievement, leadership and community service. Ray is married to Lora Iannotti, a professor at Washington University in St. Louis; they have three children, ages 26, 24, and 21.
Betsy Heller Cohen "St. Louis Regional Population Losses and Unfilled Jobs – Can Attracting Immigrants Help?"
Betsy Cohen is Executive Director of the St. Louis Mosaic Project, a program of the nonprofit World Trade Center-St. Louis within the St. Louis Economic Development Partnership. This is a public-private partnership whose goal is to attract and retain international people to St. Louis. This work is done through collaborations with local organizations, universities, corporations, cultural groups, faith organizations, K-12 schools, immigration agencies, and government entities. The goal: For the St. Louis region to be the fastest growing major metropolitan region for foreign-born people by 2025. This includes international students, immigrant entrepreneurs, international executives and refugees.
Betsy had an extensive corporate career in marketing at Nestle Purina previously. In her corporate career, she was one of the first women to be named a Vice President. She is on the advisory board for the St. Louis University Chaifetz School of Business and on the Cortex Innovation Community committee for Diversity, Equity, and Inclusion. She served on the board of Welcoming America, the national nonprofit leading a movement of inclusive communities becoming more prosperous by ensuring everyone belongs, including immigrants. She is a recognized speaker on issues of multicultural inclusion. She was recognized as a Most Influential Businesswoman by the St. Louis Business Journal and as a Woman Business Leader by the YWCA. In 2021 she was recognized by NCCJ and Vitendo4Africa and in 2022 by Casa de Salud health center. She is the author of a book that was launched in 2021 to help international people who are authorized to work in the US to find good employment- "Welcome to the U.S. A.-You're Hired! A Guide for Foreign-Born People Seeking Jobs". She is a graduate of Wellesley College and has her MBA from the Harvard Business School.
Betsy and her husband Dr. Bruce Cohen have two grown sons- Greg and his wife Lauren with three grandchildren in Atlanta and Scott and his wife Emma with a daughter in Chicago.
Emily Rauh Pulitizer: "How Harvard Changed My Life"
Emily Rauh Pulitzer received her bachelor degree in art history with honors from Bryn Mawr College, and an MA degree from Harvard University. She was Assistant Curator of Drawings at Harvard's Fogg Art Museum from 1957-64 and Curator at the Saint Louis Art Museum from 1964-73.
In 2001, she founded the Pulitzer Arts Foundation in a building she commissioned from Tadao Ando, and continues to chair its Board. She helped found and chairs the Board of the Pulitzer Center on Crisis Reporting. From 1993-2005, she served on the board of Pulitzer, Inc. She was elected a Harvard Overseer in 2006, chaired the Harvard Art Museums Visiting Committee from 2004-14, and currently serves on its Director's Council. Since 1994, she has served as Trustee of The Ellsworth Kelly Foundation. Previously she was appointed as a member of The Mark Rothko Foundation Board of Directors and the National Museum Services Board. In 2013, she was elected to the American Academy of Arts & Sciences. She is a Life Trustee and member of several Committees of the Museum of Modern Art, New York. She served on the Saint Louis Art Museum's Board of Commissioners and was recently part of the Director Search Committee. She currently serves on the Boards of the Contemporary Art Museum St. Louis and the Saint Louis Symphony Orchestra, as well as Great Rivers Greenway's Design Oversight Committee.
In 2012, she was awarded the National Medal of Arts by President Barack Obama. Other awards include The Harvard Medal, The St. Louis Award, the Arts and Educational Council's Lifetime Achievement in the Arts Award, and the ArtTable Award for Distinguished Service to the Visual Arts. In 2013, she was given the Community Service Award from The Harvard Club of St. Louis.
She holds honorary degrees in Humanities and Fine Arts from Washington University, St. Louis University, the Aquinas Institute of Theology, and the University of Missouri, St. Louis.