Curious if you are up-to-date on your membership? Follow these steps to check your membership status.
Click the login button in the top left of the Harvard Club of St Louis Website navigation bar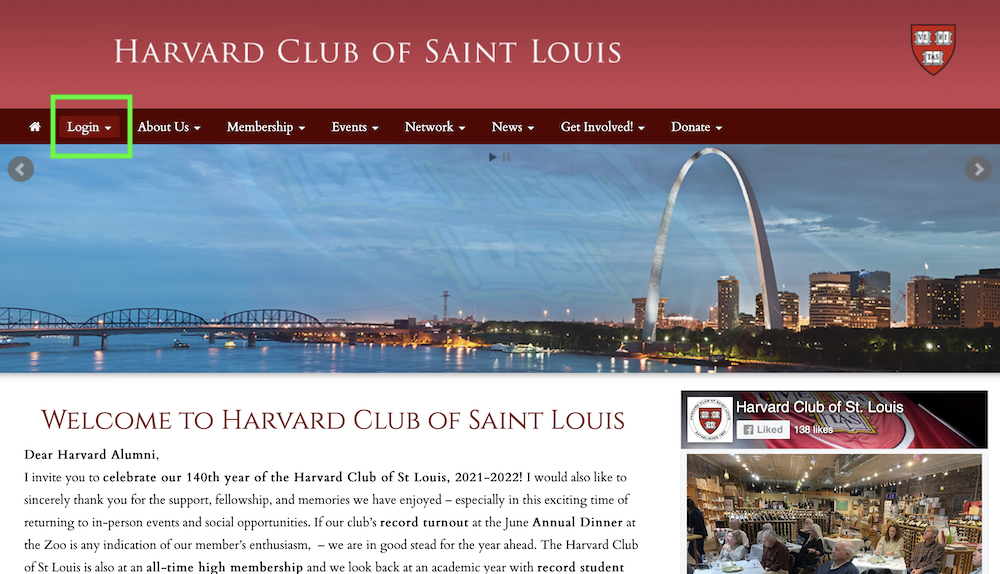 Enter your email and password: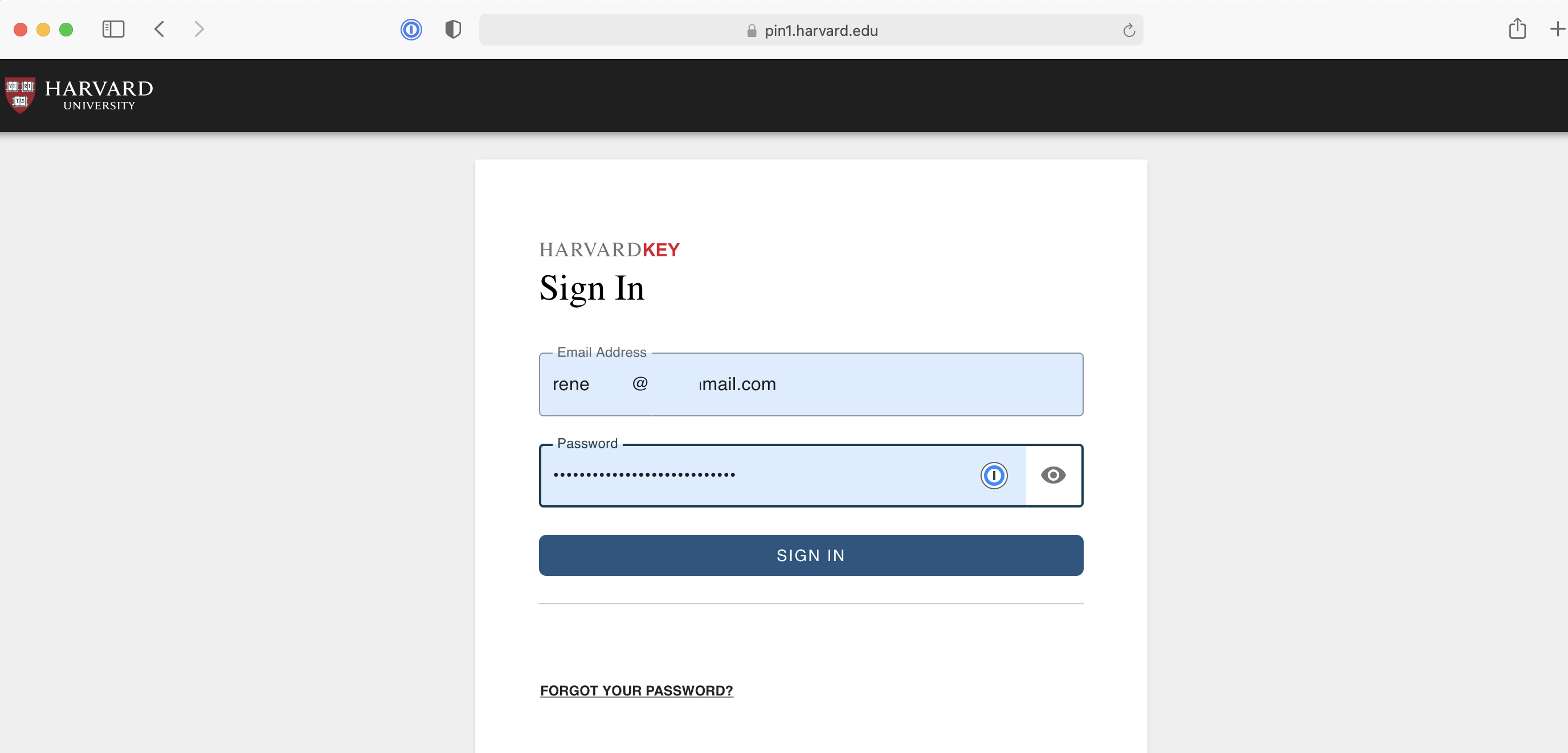 Once you are logged in, click on "My Account" under "Welcome!"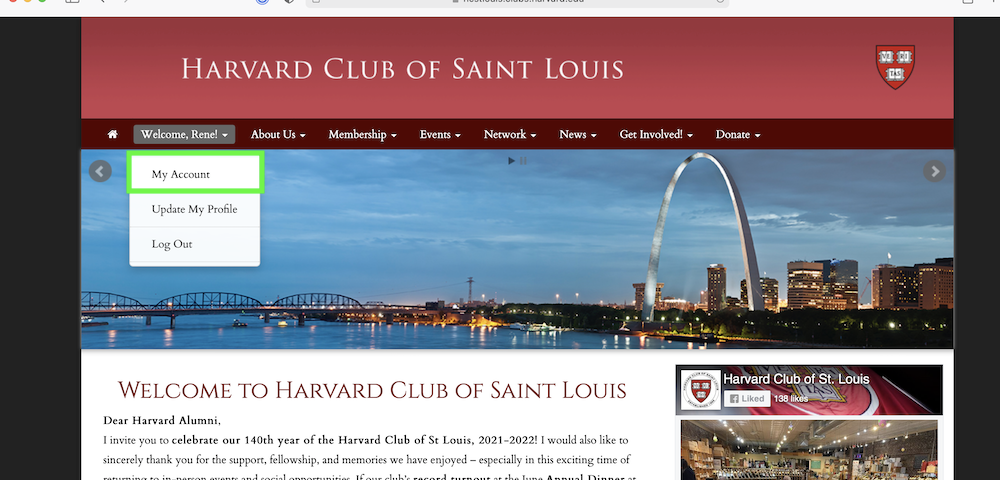 In your account, you can view your membership expiration information towards the top of the page