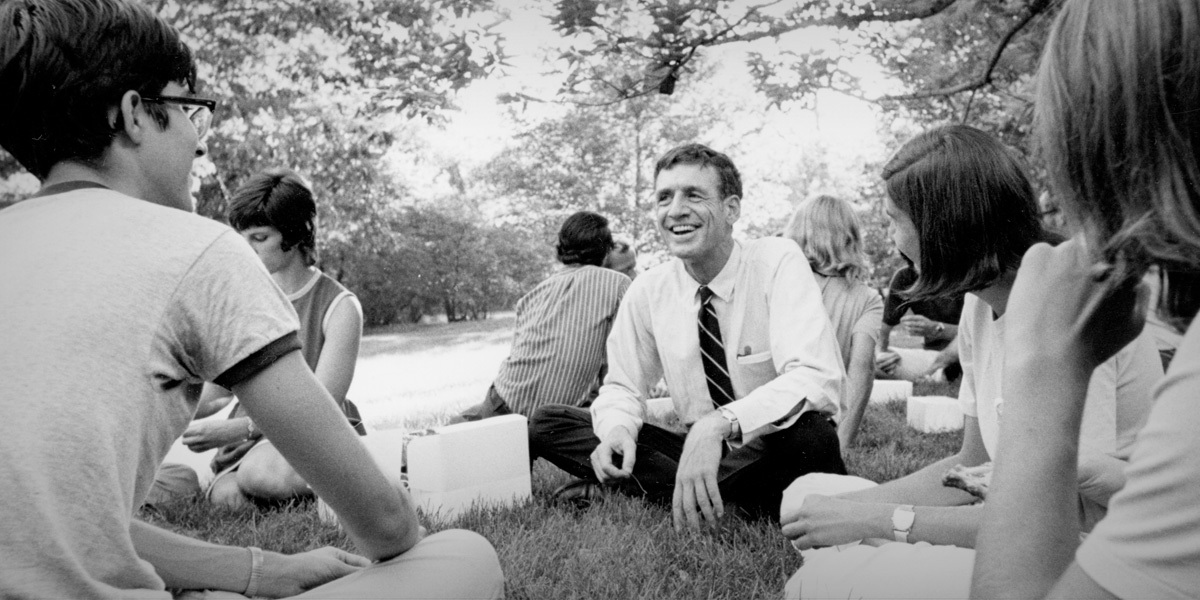 The Harvard Club of St. Louis sadly notes the passing of Dr. William H. Danforth (MD 1951), on September 16, 2020, at the age of 94. Dr. Danforth was the Chancellor Emeritus of Washington University in St. Louis.
Although Dr. Danforth earned his undergraduate degree from Princeton, he also maintained loyalty to Harvard, where he earned his medical degree, and was a faithful member of the Harvard Club of St. Louis for many years. No doubt Harvard held a special place in his heart in part because he met his future wife, then a Wellesley student, while attending Harvard. He supported the Club by regularly attending Club functions, including our Annual Dinner Meeting.
We cannot add much to the detailed obituaries that have been reported (links are below). We like to think his time at Harvard helped shape his dedication to education. The stories told by all who knew Bill Danforth demonstrate that he was a kind and modest man, with a remarkable memory, who took an interest in all those he met, and an especial interest in students. Known as "Chan Dan" around campus at Washington University, he for years read "bedtime stories" to students, while building the University into an internationally acclaimed institution.
Perhaps the best insight into his character can be found on a page of memories hosted by Washington University, available here: https://rememberingbilldanforth.wustl.edu/remembering-danforth/memories-from-the-washu-community/
Particularly compelling – and telling – are two stories: one told by JT Madore of how Dr. Danforth saved the student newspaper, "Student Life," in 1985, after the newspaper's business manager absconded with its funds; and another told by Neil Goldstein, describing Dr. Danforth ordering St. Louis County police to leave campus in the late 1960s, when they were attempting to arrest demonstrators.
Bill Danforth's wisdom, compassion, intellect, and gentle nature will be missed by all.