The Show Must Go On! Annual Meeting 2020
In lieu of our traditional Annual Dinner, we will hold a virtual annual meeting on June 14 at 6 pm. We hope to include time-honored traditions including greetings from our sister clubs (Princeton and Yale), a fantastic guest speaker (see below), the announcement of the HCSL Community Service Award, the election of our officers for 2020-1, and the singing of Fair Harvard. In a new tradition, we will all raise a glass together, to toast the health of our members, our Harvard community, and our St. Louis neighbors.
Time & Date: 6:00 pm--7:15 pm on Sunday, 14 June 2020
Agenda:

Invocation.

Virtual Greetings from sister clubs.

Virtual Cocktail

Guest Speaker, followed by Q & A.

Community Service Award.

Election of Officers.

Fair Harvard.

Speaker: Douglas J. Elliott (AB 1981), Partner, Oliver Wyman: "The Future of Our Economy: What We Do Know and What We Don't Know"
Location: Zoom (details to follow)
Our speaker will be Douglas J. Elliott (AB 1981). Mr. Elliott is a Partner at Oliver Wyman in New York, where he focuses on financial regulation and associated public policy issues and their implications for the financial sector. Previously, he was a Fellow in Economic Studies at The Brookings Institution. Other highlights of his career include being a Visiting Scholar at the International Monetary Fund, working as a consultant for the IMF, the World Bank, and the Asian Development Bank, and founding a think tank devoted to the analysis of federal lending and insurance activities. His analytical advice has been regularly sought by Congress, world banking officials, and the media: The New York Times has described his analyses as "refreshingly understandable" and "without a hint of dogma or advocacy."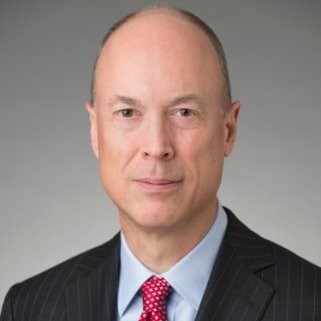 A native of Florissant, Missouri, Mr. Elliott is a proud 1977 graduate of McCluer North High School, where he was the Captain of the McCluer North Scholar Quiz Team. He graduated magna cum laude from Harvard College in 1981, where he concentrated in Sociology and resided in North House (now Pforzheimer House). He holds an M.A. in Computer Science from Duke University.
To avoid Zoombombing, we are requesting that you register for this event below. You will receive an email link to the Zoom meeting during the week of the event.
When:
6:00PM Sun 14 Jun 2020 - 7:30PM Mon 22 Jun 2020, Central timezone

Where:
Zoom

St. Louis, MO 63130 USA
[ Get Directions ]
RSVP Here...
Look Who's Coming:
Dirk Killen
Washington University in St Louis
Dirk Killen
Washington University in St Louis
Lawrence Carson
Jeff Zimmerman
Deb Dubin
Hope Edison
Maria McNair
Elizabeth Cohen
St. Louis Economic Development Partnership
Kim P Jones
HCSTL
Dan Cooper
Lindsey Simmons
Dan Elfenbein
Dan Conner
Ascend Venture Capital
Matt Hink
Karen Kalish
Estelle W. and Karen S. Kalish Fund
JOHN JAY Hughes
Harv. Club of STL
Robert Kramer
Orthopedics associates
Betsy Cohen
St. Louis Economic Development Partnership
Lawrence Carson
Vetta Sanders Thompson
Washington Univ in St. Louis
Brenton Pennicooke
Hope Edison
Mark Smith
Mark Smith
Judy Sindecuse
Capital Innovators
Tristan Tahmaseb
ButcherJoseph & Co.
Carolyn Lesorogol
Nancy Reynolds
Fred Niemeier
Harbour Group
Jonathan Sheehan
Washington University School of Medicine in St. Louis
Michael Gutwein
Guadalupe Sanchez
David B Pearson
HA Homeless Action Committee
Stephen O'Brien
Dentons
Eli Lustgarten
ESL CONSULTANTS
Douglas Elliott
Guadalupe Sanchez
Jia Sun
Saint Louis University
Katarina English
Apex Cos
William James
Harvard Club of St. Louis
Deanna Griffin
Ron Barnes
Retired
Quentin Wilson
Deborah Natoli
USC Price School of Public Policy
Keith Shahan
Eli Lustgarten
ESL CONSULTANTS
Bradley Stoner
Ryan Christ
Washington University School of Medicine
Harvey Harris
Suzann Fulbright
Jia Sun
Quentin Wilson
Karen Kalish
HOME WORKS! The Teacher Home Visit Program
ken schutte
ken schutte
David Montani
Joe Gfaller
Metro Theater Company
Dan Cooper
Carrie Roy
Lisa Stevenson
Linda Espinosa
U of MO-Columbia
Eugenio Herbosa
Monterubio & Herbosa, Oral & Maxillofacial Surgery, P.C.
Ruth Raskas
Sam Hopmeier
Retired
John porta
MLP Investments,LLc
Judy Sindecuse
Capital Innovators
George Markowsky
Missouri U. of Sci & Tech
John Rava
Joseph Davis
Ferguson-Florissant School District
Andrea Murray
Eric Mumford
Washington University
Kelsey Clayman
Joan Downey
WUSM
Michael Isserman
ophthalmology /retired
Jia Sun
Saint Louis University
Vinita Alexander
Hau Phan
Thuong Ho
Sam Hopmeier
Harvard Business School
Nancy Lin
Harvey Harris
Suzann Fulbright
Deborah Dubin
Gerald Elfenbein
Dr.
Robert Kramer
Orthopedic Associates LTD.
Dianne Elfenbein
Dr.
Tim Rea
R William Morris
Harvard Club of St. Louis
Anne Jump
Robert Collins
Will Lauber
Princeton Club of St. Louis
Cindy Wang
Harvard College Incoming Freshman
Ray Boshara
St. Louis Fed
W F Samuel Hopmeier
Retired
Betsy Cohen
St Louis Mosaic Project
James Croft
Ethical Society of St. Louis
Hugh Law
Daniel Human
Douglas Elliott
Oliver Wyman
Ashley Chung
Feng Hou
Maryville University
Guy McClellan
Gregory Storch
Washington University
Nique Fajors
Roberto Brooks
Robin Scott
mark smith
W F Samuel Hopmeier
Retired
Hugh Law
retired
... a total of 109 guests.
Note: to opt out from this list please sign in, go to My Account and change your preferences under My RSVPs.