Kim P. Jones (AB 1980)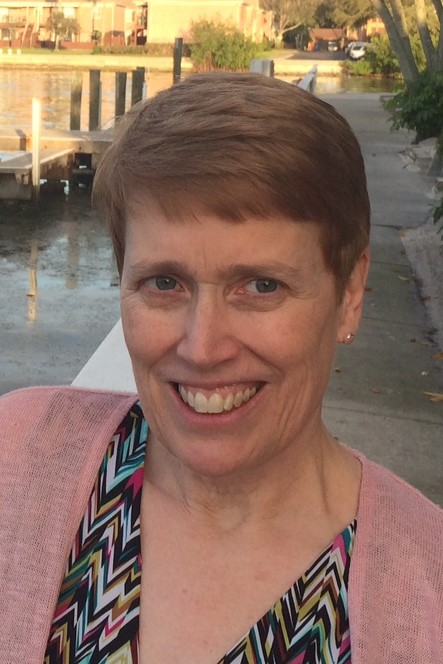 Kim P. Jones is an attorney who recently retired from a 24-year career with the U.S. 8th Circuit Court of Appeals, where she was the Senior Staff Attorney. In this position, she managed a staff of 20 lawyers who assisted the judges in reviewing civil and criminal federal court appeals, many of which involved litigants without legal representation. Prior to joining the Court, Kim was a partner with the St. Louis firm then known as Bryan Cave.
A 1980 graduate of Harvard College, Kim is proud to have been part of the first class admitted under "sex-blind admissions." Prior to 1976, women applied for admission to Radcliffe and men to Harvard, and one woman was admitted for every 2.5 men. Kim spent all four college years in what was then North House (now Pforzheimer). Some of her favorite college memories are marching against apartheid ("Hey Derek Bok, sell that corporate stock!"); learning to row crew; and being crowded off a campus sidewalk by Daniel Patrick Moynihan, the day after he was elected to the U.S. Senate.
Kim has been involved in the Harvard Club of St. Louis since 1984, when she returned to her home town following her graduation from the University of Michigan Law School. She started interviewing applicants that year, and subsequently led the Club's Schools and Scholarships Committee on two separate occasions. She served as Club President in 1998-99 (the 2nd woman to do so). In addition to her current service on the Club's Executive Committee, Kim serves as Treasurer on the Board of Hawthorne Players, a community theatre organization founded in Ferguson in 1945. She also volunteers at the Miriam Switching Post and as a tutor in the Ferguson-Florissant school district. She's been married for over 30 years to Larry Marsh, and together they have a daughter, Eleanor Marsh, who recently returned to St. Louis after graduating from Eckerd College in Florida.