The Harvard Alumni Association invites you to join fellow local alumni for Global Networking Night in St. Louis on January 15 at Lester's Sports Bar, 9906 Clayton Road from 6 - 9 pm. Follow this link for more information.
With special guest speaker: Nique Fajors, MBA 1993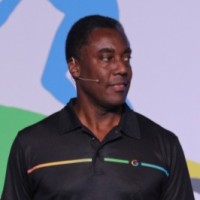 "With Shaq On The Team How Could You Fail?"
One Spear Entertainment was one of the earliest mobile game publishers to embrace licensing as a vehicle to drive global customer awareness and reduce customer acquisition costs. Its launch title ShaqDown was the first mobile game in the US to be presented on prime time television. The company was the first to bring Shaquille O'Neal, Jet Li, and Muhammad Ali to mobile gaming. Despite these successes the company never scaled operations and was sold for assets in 2017. In a brief 20 minute talk learn from the Co-Founder and CEO what went right and what went wrong at One Spear Entertainment.
The registration form allows you to connect your LinkedIn profile and other social media accounts to the guest list to more easily connect with other attendees before, during, and after the event. You will also be given the opportunity to sign-up to learn more about HAA Shared Interest Groups. Check it out to start networking now! Follow this link to register.
Note: Wine and beer bar plus snacks. No charge.
Sponsor: Sponsored by the Harvard Club of St. Louis and the Harvard Alumni Association