Member Spotlight: Al Roy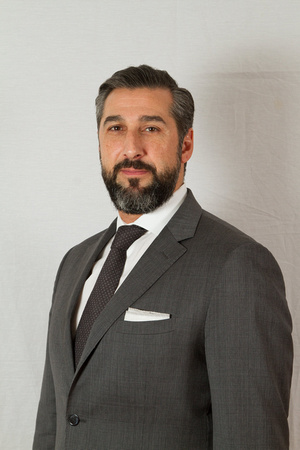 A member of the 1994 silver medal Canadian Olympic team, Allain Roy is now the President and CEO of Roy Sports Group. He serves as the personal representative of clients, responsible for enhancing their professional careers as well as their life after professional sports. As a NHLPA certified agent, Allain has negotiated hundreds of contracts at all league levels. As a family advisor, Allain has also assisted many families in determining individual clients' optimal route in hockey, and life.
Allain was the goalie of Harvard's NCAA National Championship team (1988-89), a member of the 1988-89 NCAA All-Tournament Team, an All-American finalist (1991-92) and a member of the 1993 World Championship Team. A 1989 fourth round draft pick of the Winnipeg Jets, Allain had a brief NHL callup in 1993 before joining the Canadian Olympic team. He played for Jokerit, the Finnish Elite Champions, the Saginaw Wheels and the Kapfenberg Tigers (Austrian League). He had a career .904 save percentage.
After leaving hockey, Allain became president of Crimson Marketing and Management Group, the parent company of eGroupManager, Gateway Medicard, LLC, and CMG Sports. From '97 to '99 Allain served as VP of Operations for the St. Louis Vipers In-Line Hockey Club, the 1999 RHI Champions. In 2015, Roy rebranded CMG Sports into Roy Sports Group, also known as RSG Hockey.
A native of Campbellton, New Brunswick, Allain is fluent in both French and English. Allain has lived in St Louis since 1996 with his wife, Adrijana and his two children Jordanne (TCU '22) and Phillipe (VCU '23).