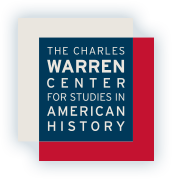 We are delighted to invite you to the home of Karen Kalish, HKS 2000, on July 25, to meet four Harvard students working on community service projects in Metro St. Louis: Che Applewhaite (AB 2021), Calie Barr (AB 2020), Kale Catchings (AB 2022), and Robin McDowell (PhD TBD).
These students are working under the direction of Prof. Walter Johnson and Prof. Flavia Perea to collect oral histories relating to housing discrimination in the metro east, to build support for renaming a West County park after the African-American ophthalmologist from whom the property was seized, and to improve health care outcomes among underserved members of our community.
This work falls under the auspices of the Commonwealth Project and the Charles Warren Center for Studies in American History at Harvard.
Each student will present some aspect of his / her summer work to us, followed by Q&A and discussion.
Hors d'oeuvres, wine, and non-alcoholic beverages will be provided.
Location: 225 Linden Avenue, St. Louis, 63105
Date: July 25, 2019
Time: 630pm – 830 pm.
Please RSVP via the link below or directly to dan@elfenbein.net.