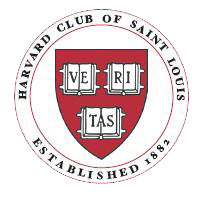 The Harvard Club of St. Louis invites you to the
American Kennel Club's All Breed Agility Trial
at Purina Farms on July 29, 2017 sponsored by the Gateway Agility Club
Please join us for breakfast and a behind the scenes presentation by nine-year competitor John Rabun, trainer of Zef Gayst (a Weimaraner), Big Gun Autie on Last Stand Hill (a Vizsla), both Master level competitors, and Trudi Hintele (a Weimaraner), a Master Agility Champion. Then watch the agility trial featuring up to 660 dogs in two competition rings as they attempt to earn their designation. Afterwards feel free to explore the other demonstrations and exhibits at Purina Farms including cow milking, the flying disc team, dog diving, wagon rides, and more. This is a family-friendly event, and children are welcome and encouraged. Please note that the event center is kept chilly for the benefit of the canine athletes – bring a sweater or jacket!
Schedule for Saturday, July 29, 2017:
8:30am Breakfast
9:00am Presentation by John Rabun of the Gateway Agility Club
approx. 8:00am – approx. 5:00pm American Kennel Club's All Breed Agility Trial
Where:
The Founders Room, the Event Center at Purina Farms
200 Checkerboard Loop
Gray Summit, MO 63039
For directions, click here.
Additional Activities at Purina Farms:
ongoing Wagon rides, exhibits
10:30am Cow milking demonstrations
11:00am Purina flying disc/diving demonstration
12:30pm Cow milking demonstrations
1:00pm Purina flying disc/diving competition
3:00pm Purina flying disc/diving competition
Tickets are $15 per adult, $9 per child (14 and under), which include breakfast and activities for the day.
RSVP by Thursday, July 20 to David Montani, '91 by email davidmmontani@gmail.com.
Please note if you are interested in carpooling, and we will try to coordinate interested individuals.